Introduction
A PDF document is a document that contains all the details about any topic. It may contain pictures, images, videos, etc. Your PDF files contain confidential information and you will be most likely to secure that information. You wouldn't want anyone to be able to use your information. Here are some of the tools that will protect your document.
1. Nova PDF Pro
Nova PDF Pro is best for individual users as well as for businesses as they can create PDF file documents easily. To protect your life you can use two ways. First, you can modify the print settings, and secondly, you can create a print profile. It has three major editions: Lite, Standard, and Professional.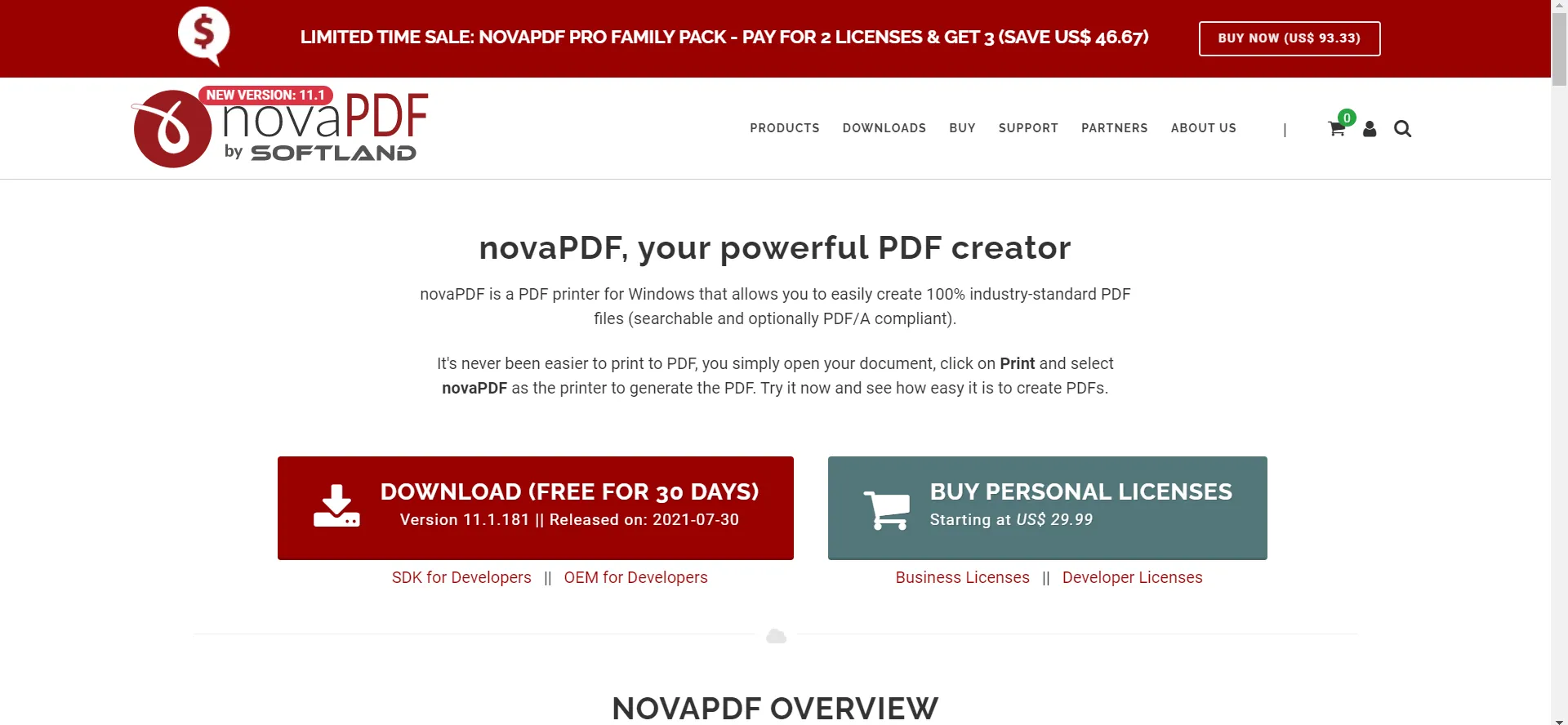 Advantages of Nova PDF Pro
● It has password protection to prevent content.
● It is best for those who often save PDF files and want more settings.
● Best Software to convert and merge documents.
● A good alternative to Adobe PDF.
● An excellent tool to create files and pdf documents.
● You can use Nova PDF as a desktop Printer which can also use it as a Network Printer.
Disadvantages of Nova PDF Pro
● With Dropbox or google drive, there is no option to cloud syn the document.
● When examining profile manager or settings the application stops responding for a bit.
2. Vibosoft PDF Locker for Windows
With the help of a user password and an owner password, it enables you to protect your files. The user's Password limits user access to the file, on the other hand, the owner password secures the content of your pdf. It allows you to edit your file but will not allow you to copy or modify it by another user.
Advantages of Vibosoft PDF Locker for Windows
● It allows the document to be copied, printed, edited, or modified.
● It is protecting PDF by using password encryption.
● Its remarkable advantage remains its simplicity.
Disadvantages of Vibosoft PDF Locker for Windows
● It failed to remove restrictions from perfectly fine PDF files.
● This tool doesn't help you to recover the forgotten password.
3. PDFelement
PDFelement is a powerful PDF editing software. It allows you to use password encryption and it is the most professional PDF editor which carries all kinds of tasks.
PDFelement adds signatures that can prevent anybody from accessing our files. You have to buy its license in order to use it, which costs 70 euros in its standard edition, or 129 euros for its pro version. It has become the most commonly used document editor now.
Advantages of PDFelement
● It reduces the size of the documents.
● It has the ability to convert documents to office formats.
● It can finely separate the text and the images.
● It has excellent features in Data Extraction with OCR capability.
● It is easy to navigate.
● By using its indexing method, it can organize your files.
● It has the ability to convert more than 300 file formats.
Disadvantages of PDFelement
● While writing the text, it automatically changes the format.
● Need a better explanation on how to create the fillable document.
##
4. Nitro Pro
It is a powerful PDF Editor. Nitro Pro is straightforward to create, edit, convert, share, and review any PDf. It also enables users to quickly and easily create high-quality PDF files. With Nitro Pro, you can easily apply, and request electronic signatures and track document activity.
With its OCR technology, it can delete, add, edit, text, and images. It offers you 6 languages (Spanish, French, English, Dutch, German, and Italian). You will get a 15% discount if you are looking for bulk purchase and for the single user interface, you have to pay $159.
Advantages of Nitro Pro
● Greater conversion accuracy.
● It is a good option to print documents.
● Provides a simple way to verify digital signatures.
● It allows you to modify PDF files easily.
● It also gives user access.
● Through the cloud, it can easily share documents.
Disadvantages of Nitro Pro
● Nitro Pro is not compatible with Mac at all.
● Some attributes are not converted.
5. Wondershare
Wondershare allows converting PDF, create, and edit files. Using the insert crop, and resize options, it has the capability of editing images. It can convert various formats like HTML, RTF, converting to word, and other documents.
To make your document authentic you can convert your written signature to a digital one. The software also provides multi-language support to users. You can also add new pages, re-organize, and delete pages.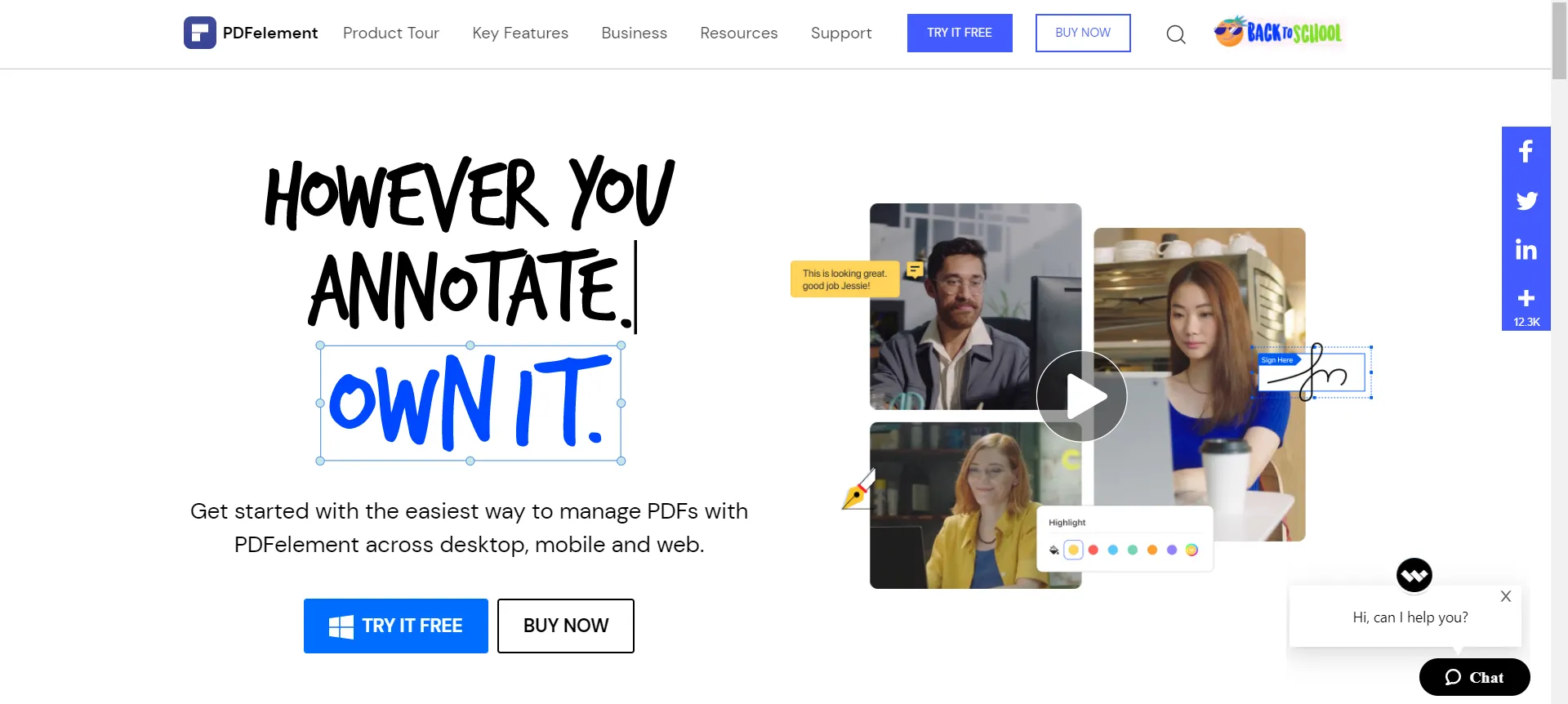 Advantages of Wondershare
● It has the ability to edit the text, watermarks, images, and pages.
● You can reuse PDF content in office documents.
● Easily split and merge the PDF files.
● You can even hide or make a text visible to the user.
● It has a grand record of opening, running, and saving files.
● You can change the font, color, and edit the documents.
Disadvantages of Wondershare
● You cannot embed video files while creating PDFs.