In an ever digitizing world where working with various file formats is a common sighting, the need to convert one file format to another has no doubt seen an increasing rise. With the increase in the need for file conversion, the market is now flooded with various kinds of file converters.
There are generally two types of file converters categorized on the basis of network dependency. On one side there are hassle-free online converters, and on the other side, there are trustworthy offline converters. When it comes to file safety, people generally show more faith in offline converters than online converters because offline converters are not connected to the internet and therefore cannot leak your data to the internet world.
The evergoing debate on the safety of online converters has now reached its peak. With hundreds of online converters available in the market, users are overwhelmed with the choices they have. However, not all of these online converters are as safe as they claim to be. Hence, one must do the appropriate research before using such converters. Here, we have done that research for you. In this blog, we will be talking about one such converter called the iLovePDF. Let's have a look at what iLovePDF is all about and its safety. So let's get started without further ado.
About iLovePDF: iLovePDF is a free service that provides you with every tool you need to work with PDFs in one place. It allows you to merge, split, compress, convert, rotate, unlock and watermark PDFs with just a few clicks. It is also popularly used for converting JPG/PNG to PDFs and the other way round. Upgrading to a paid premium version enables you to complete projects faster with batch file processing, convert scanned documents with OCR and e-sign your business agreements. In a nutshell, it is a very powerful PDF converter and editor.
Safety of iLovePDF: Now that we know what iLovePDF can do, let's have a look at how safe it does it. All the files that you upload on iLovePDF are protected using HyperText Transfer Protocol Secure (HTTPS). With HTTPS, all communications between the user and the server are safe. This HTTPS is also encrypted using transport layer security, generally known as Secure Sockets Layer (SSL).
Any file that you upload/process is deleted from their servers within 24 hours, so your privacy is all yours. Another medal on iLovePDF is that it complies with the requirements established by the international standard ISO/IEC 27001. However, iLovePDF does collect IP Addresses, as well as the account info for registered users though some information, like passwords, is encrypted client-side. Although, they also have (ISMS) Information Security Management System which ensures the confidentiality and probity of your information.
Up till now, iLovePDF looks very safe and secure, but this is only the first half of the picture. We will be looking at the other half but first, let's look at how can we convert PDF to JPG using iLovePDF.
How To Convert PDF to JPG Using iLovePDF?
Open iLovePDF and click on "Select PDF files".

Choose the PDF that you want to convert and hit "Open".

Click on "Convert to JPG".

Finally, click on "Download JPG images".
Now that we know how to use iLovePDF, let's have a look at the other half of the picture. To convert your files/process them, a network call is being made to store files on the server.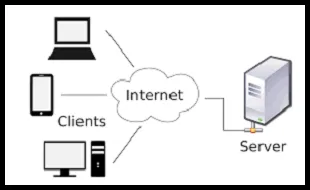 There's no doubt that iLovePDF is all for file safety and it is very secure. But iLovePDF itself being secure doesn't mean that your files are safe. Hackers can exploit its vulnerability and gain instant access to your files. This is how it might happen.
The files that you process makes use of servers for processing. They stay on the server for 24 hours. Meanwhile, if the server gets compromised, all your data will be leaked. So what is the solution to this? The aptest solution would be to use a serverless converter. A serverless converter is one that converts your files using a browser and without depending on a server. One such PDF editor and converter is Safepdfkit.
Safepdfkit is a risk-free converter as no data about the PDF is transferred to the server. The file that you have shared with Safepdfkit will not transfer any of your data to the server. Also, it is an easy-to-use and secure service. Only the necessary information is collected for achieving a safe experience and customizing your needs. The SSL encryption and the serverless interaction provides the guarantee to secure your data 100%. This whole functionality is implemented using JS libraries on the browser. Just a few years ago, such converters would not have been possible but thanks to advancements in technology, it now is.
Safepdfkit makes use of various advanced JavaScript libraries to achieve this. Libraries are used to create a web page using UI components, math functions, language utilities, etc. It provides a lot of functionalities. One of the essential JavaScript libraries that Safepdfkit uses is:
PDF-LIB: It is a JavaScript library specially designed to efficiently and safely handle PDF files. It allows users to create PDF documents from scratch, or modify existing PDF documents. Written in TypeScript and compiled to pure JavaScript with no native dependencies, it works smooth as butter.
Not only can PDF-LIB create and modify PDFs but also can add, insert, and remove pages. It can split a single PDF into separate ones or merge multiple PDFs into a single document. What's so special about this library is that it works in any JavaScript runtime, including browsers, Node, Deno, and even React Native. The ability to work in browsers removes the dependency for servers ensuring safe serverless conversions. All in all, it is a very powerful library and is aptly used by Safepdfkit.
In conclusion, serverless converters are anytime a better choice over server-dependent converters no matter how safe the latter claims to be. We hope this blog somewhere cleared your queries regarding the safety of such online converters.