Introduction
Pdf is the image of a document that contains shareable information. Pdf Editing tool enables password protection and edits documents. For securing information and making changes anytime you must need the best Pdf editing tool.
Here is the best Pdf editing tool that is present online:
1. Google Drive-
Google drive has the ability to upload your Microsoft document and then re-download it as Pdf file. By converting several file formats into PDF, google drive helps to publish your Pdf documents.
Using google drive, you can work in collaboration and share the documents. It keeps your document online and you can download them, whenever required. You can also upload multiple documents and formats.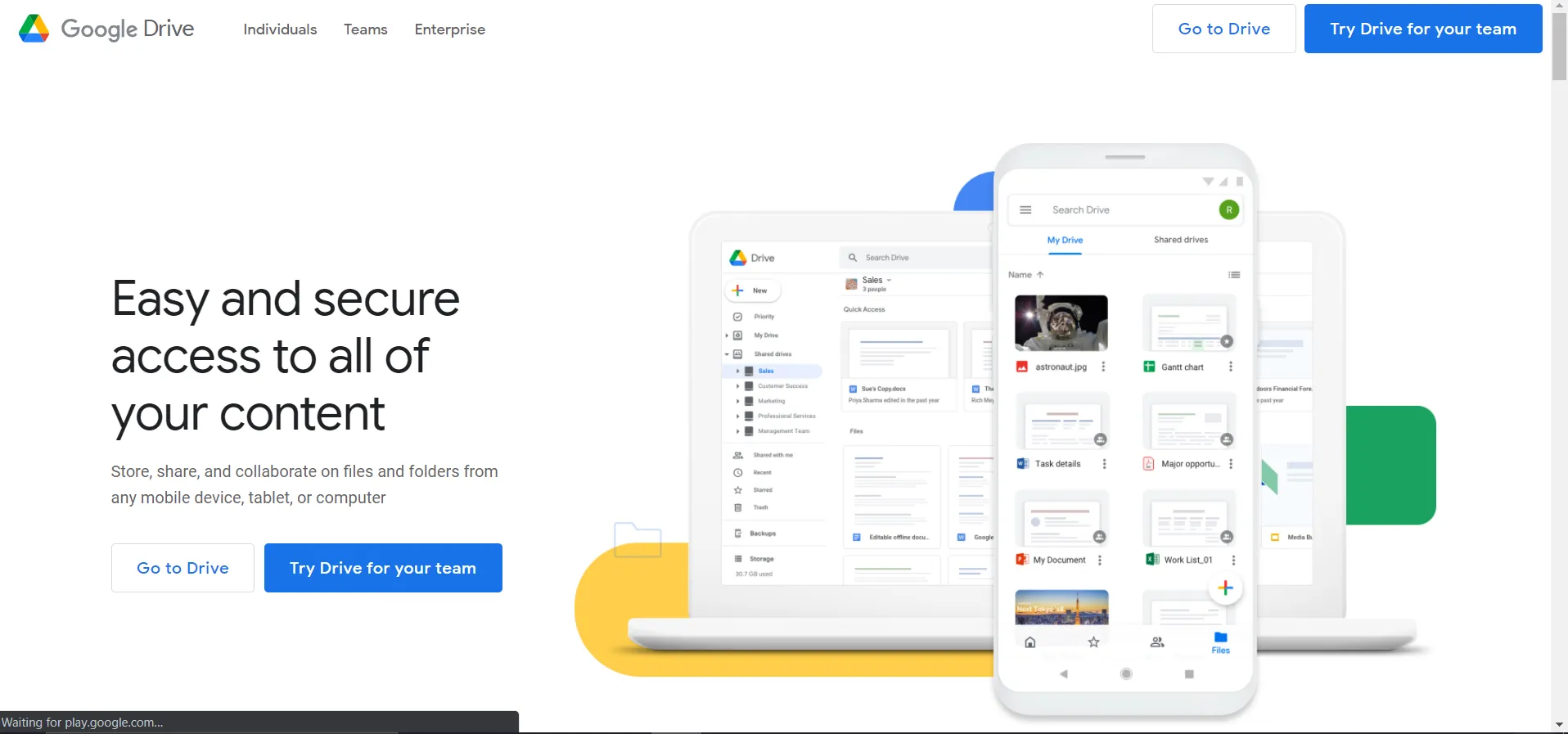 Pros of Google Drive
● It gives constant updates.
● It is secure and easy to use.
● Collaborate with other Apps.
● It also generates link sharing with drag and drop features.
● It makes it easier to collaborate and be productive.
● A good source of planning and organizing.
Cons of using Google Drive
● Without a Gmail account, you cannot use Google drive.
● You are not able to upload many files with the same name.
● Lacks size space.
● Higher Internet bandwidth is required.
● Sometimes deleting shared files does not remove them.
● Large files might carry viruses.
2. Box-
Box is used by more than 52,000 companies worldwide, you can collaborate with team members and work on documents anytime. Box contains lots of benefits like- rich file preview, Mobile Access, Desktop syn, Granular Permission, Auto-expiration, file locking, and many more.
Pros of using Box:
● By managing the permissions and limiting access to your shared files.
● You can easily share files and folders.
● The box can be used to collaborate with other team members in real-time.
● Box brutalizes simple processes like Approvals.
● It spreads up your processes and minimizes time.
● Box collaborates security and allows you to construct permissions and privileges.
● You can also arrange security to keep your data secure.
● It can set a date for the link to expire.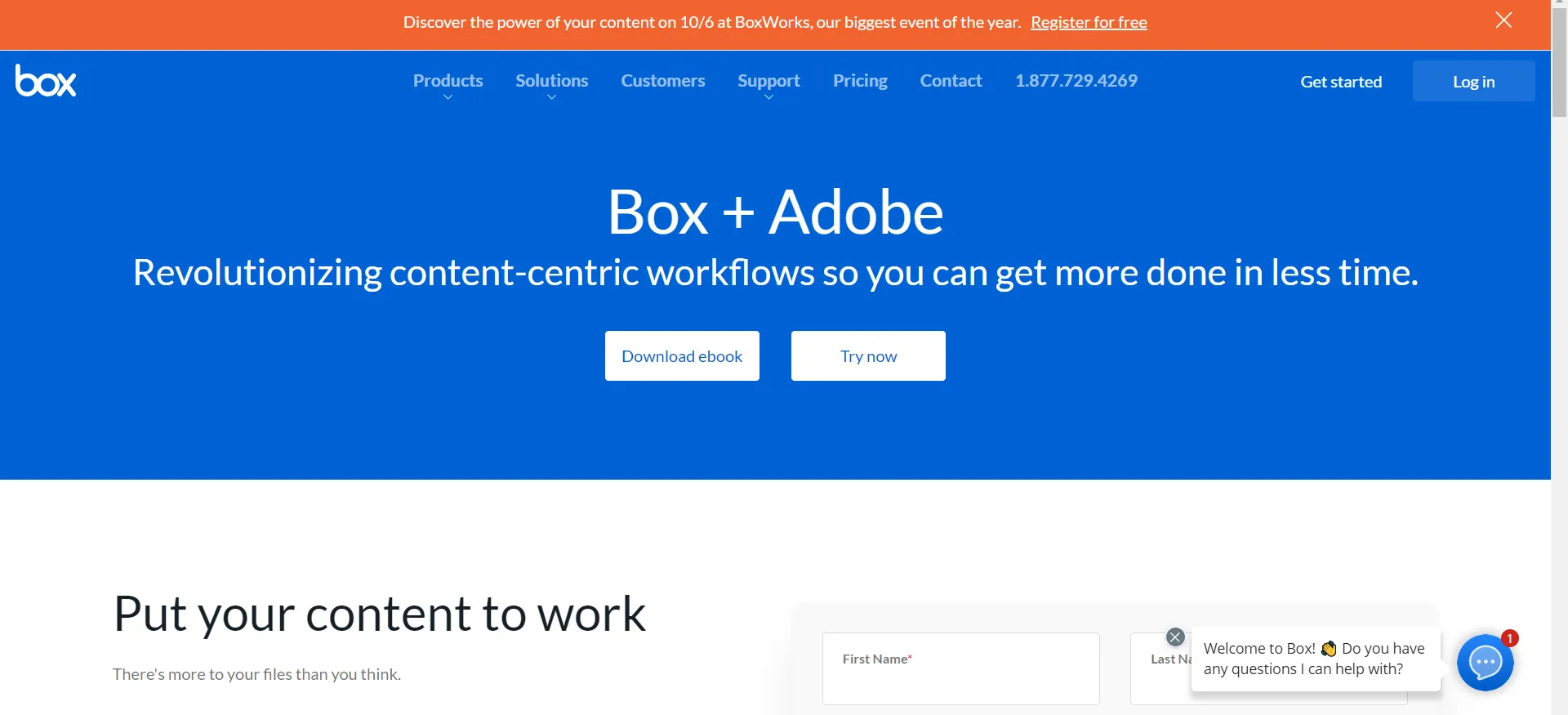 Cons of using Box:
● It takes a little more time to Preview a file.
● In the Box, the modification does not happen quickly.
● Box sync options could be improved.
● Login access may create issues, sometimes.
3. Scribd-
Scribd provides value in terms of magazines, eBooks, documents, and sheet music. It is making your work available online. Scribd offers high-quality free Pdf documents.
Pros of using Scribd:
● As compared to other devices like Audible, it has a low price.
● It is available in most major formats.
● There is unlimited access to magazines, e-Books, and audiobooks.
● It supports multiple formats.
● You can even convert your document to PDF in another format.
● It makes your file readable on any mobile device.
● You can set readers Permissions.
● It can also create lists.
Cons of using Scribd:
● Unsubscribing isn't straightforward.
● Sometimes, high-demand books have restricted access.
● You may lose every data when you unsubscribe.
4. Publitas-
It is a service that will enable customers to buy their publications through the checkout system and allows customers to be inspired by publishing catalogs. Publitas helps to create, publish, and manage the digital catalog. It also shows you additional details about products and has a different pricing plan.
Pros of using publitas:
● Its online application is excellent for both publishing and automation.
● You can add links that will help readers to the other parts of the Publication.
● To make the publication more interactive, you can even add videos.
● Due to HTML, it has the capability of loading fast.
● Touch-optimized for different devices.
Cons of using Publitas:
● Google Catalogs was being discontinued.
● The flip animation needs to be improved.
● Must introduce more possibilities for building dynamics.
5. Beamium-
Beamium is an online platform, where you can easily and quickly upload your Pdf files. It is simple and straightforward. Using Beamium, you will be able to share contact details as well as feedback or questions. It also enables viewers to inquire about live presentations.
Pros of using Beamium:
● It has the basic services.
● Viewing the presentation takes very little time.
● It is cross-platform, as no there no need to download the software.
● This tool provides smart analytics.
● To make sure that everyone is in the right area, you can activate a small laser point.
● Beamium works as a nice alternative to PowerPoint.
6. Slidesnack-
Slidesnack gives you an impact widget for websites. This option is considered an excellent feature. It is fast to upload and converts your Pdf into a presentation with a record option.
Pros of using Slidesnack:
● It is easy to customize templates.
● It has the capability of record a voiceover.
● Its great feature is that it can record voice in addition to the document.
● Slidesnack unlocks the premium options with snackTools point.
● Its free plan gives a maximum of 10,000 views.
● Its features include multiple templates, a new toolbox, record or add voice, and color scheme, etc.
● It can also be shared on youtube.
6. Inkspace-
It is a very excellent image editing program. Inkspace includes functions that support only paid editions. If you want to edit or delete the images or text in Pdf then, ink space is a choice.
Pros of using Inkspace:
● Inkspace is free software.
● It can edit your Pdf text.
● Inkspace supports manipulating graphics.
● It includes lots of image editing tools.
● It is useful in creating logos and graphics.
Cons of using Inkspace:
● Limited supports for. Al and. EPS files.
● Inkspace had a big issue with using the Proprietary file format.
Conclusion
Pdf( Portable Document Format) File contains shareable and transferable information that needs to secure and edit at the same time. To make your Pdf more informative and engaging you need to use some editing tools.
Like Google Drive, Box, Scribd, Publitas, Beamium, Slidesnack, and Inkspace.
Each and every tool have a different feature that makes your Pdf more attractive and engaging. Pdf editing tool makes your Pdf editable by using any of the tools, it provides a user-friendly interface and makes your Pdf easy to use with a decent user interface.